With the 2014 Sochi Olympic Winter Games just a few weeks away, many are scrambling to get their Russian tourist visa organized. The application process is not easy, cheap, or quick.
In Canada, you need to use an independent company to submit visa application. You cannot apply with the Russian consulate or embassy directly. In Vancouver, I used Any Visa Corporation, which is conveniently located in the same office as the Russian consulate.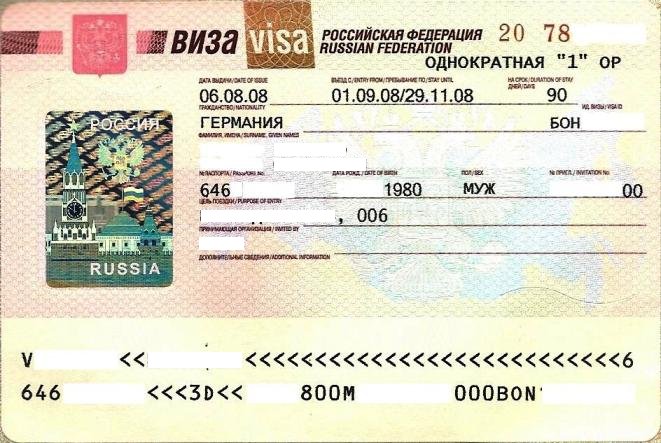 Before applying for a Russian visa, there are a few things you need to arrange:
1. You need to have an invitation arranged with the hotel you will be staying at in Russia. If you are staying in a private home with friends or family, your host can also provide you with this invitation. If you don't know where you will be staying when you apply for your visa, you can have the visa company arrange one for you at an additional fee.

2. If your purpose for visiting Russia is to attend the 2014 Olympic Games next month, you will need a copy of your Spectator Pass to submit with your visa application. In order to obtain a Spectator Pass, you must purchase official Olympics event tickets and provide the confirmation number found on your receipt. I purchased my Olympic event tickets in Canada through Co-Sport. Visit  www.pass.sochi2014.com to apply for your Spectator Pass.

3. Next you will need to fill in the online Russian visa application, then print and sign it. Depending on your nationality, you could have a 1-page application or a 3-page application. My application was a 1-pager, because I have a Dutch passport, but Canadian friends who applied had a 3-page application and apparently they had to provide 10 years worth or work history, home address history and travel history.

4. You will need to provide a passport photo with your application. The required size is 35mm x 45mm. I had mine taken at London Drugs.

5. Any Visa Corporation requires you to fill out their Visa Support Form as well as a Cover Sheet for the Visa Application.

6. You are also required to write a letter explaining your travel plans while in Russia. Mine stated my intended dates of entry and exit from Russia, the list of cities I plan to visit, and that I'm there to attend the Olympic Games.

7. Finally, you will need to leave your passport (make sure you have at least 2 blank pages in it, and that it is valid for at least 6 months from the date of departure to Russia) with the third party visa company, so they can send it to Ottawa with your application for processing.

8. If you are not Canadian and you are a permanent resident, like me, you will also need to provide a copy of your PR Card with the application.
The normal turnaround time for a Russian visa is 20 business days (so about a month). I'm not comfortable being without my passport for that long, so I paid the rush fee, which is supposed to have it back with a 5-day turnaround. Because I applied over the Christmas break, it took about 10 days.
The total cost for my visa with an EU passport, rush fee, and invitation was $386. The Canadian visa cost is a bit more than this. Contact Any Visa Corporation for an accurate quote at 604.559.8472.
When your visa is ready, you will get a call to come pick up your passport and supporting paperwork from your third party visa company.
Good luck!