Warning
: Use of undefined constant user_level - assumed 'user_level' (this will throw an Error in a future version of PHP) in
/home/frphotog/public_html/wp-content/plugins/ultimate-google-analytics/ultimate_ga.php
on line
524
The biggest Winter Olympics in history is set to take place in the biggest country in the world starting on February 6th, 2014 in Sochi, Russia, and there are some new events making their Olympic debuts:
Ski Halfpipe – Men and Women
Competitors get two separate runs in the preliminaries to qualify for two final runs for 12 skiers. Judges score on take off, height, landing and difficulty of trick. Skiers are ranked based on highest score taken out of the two final runs.
Women's Ski Jumping
Each competitor gets two runs, and are scored based on distance and style. The athlete with the highest combined score from all four jumps is the winner.
Biathlon Mixed Relay
There are two males and two females per team. Female athletes start the relay, each with two six-kilometer kegs. The two male athletes then follow with two 7.5-kilometer kegs. Each competitor shoots twice (one prone, one standing) and there is a 150 km penalty loop is added on for each miss. The team with the lowest combined time wins.
Figure Skating Team Event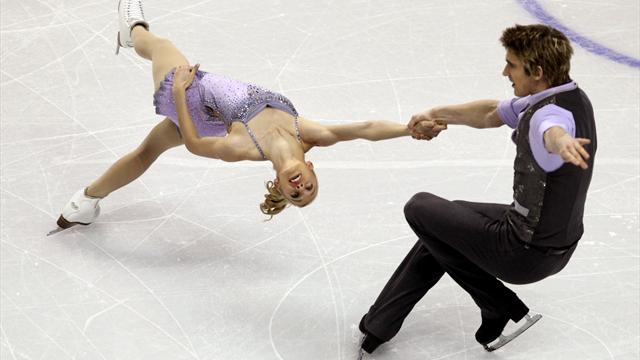 Teams of six skaters from each country perform in four separate categories: men's, women's, pairs and dance. There will be two skaters each for pairs and dance, and one male and one female skater for individual runs. The team with the highest aggregated score wins. The event will be spread over three days.
Luge Team Relay
The new race format comprises three teams: a doubles sled, a woman's single sled and a men's single sled. Each sled slides one after the other as teams compete for the fastest combined time. A touch pad at the finish line must be activated by a teammate to open the gate for the next sled in line.

Ski Slopestyle
Skiers make their way down an obstacle course of rails, jumps and other features. They are judged on the quality, style and originality of their tricks in both men's and women's competitions.
Snowboard Parallel Special Slalom
Athletes race head-to-head downhill between gates. The one who gets to the bottom first, without falling, wins. This event is seen as more technically challenging than the snowboard parallel giant slalom, which was introduced to the Olympics in 2002.
Snowboard Slopestyle
Snowboard slopestyle works the same way as its ski counterpart: athletes jump, twist and grind down an obstacle course and are judged on the tricks they perform. Both men and women will compete.